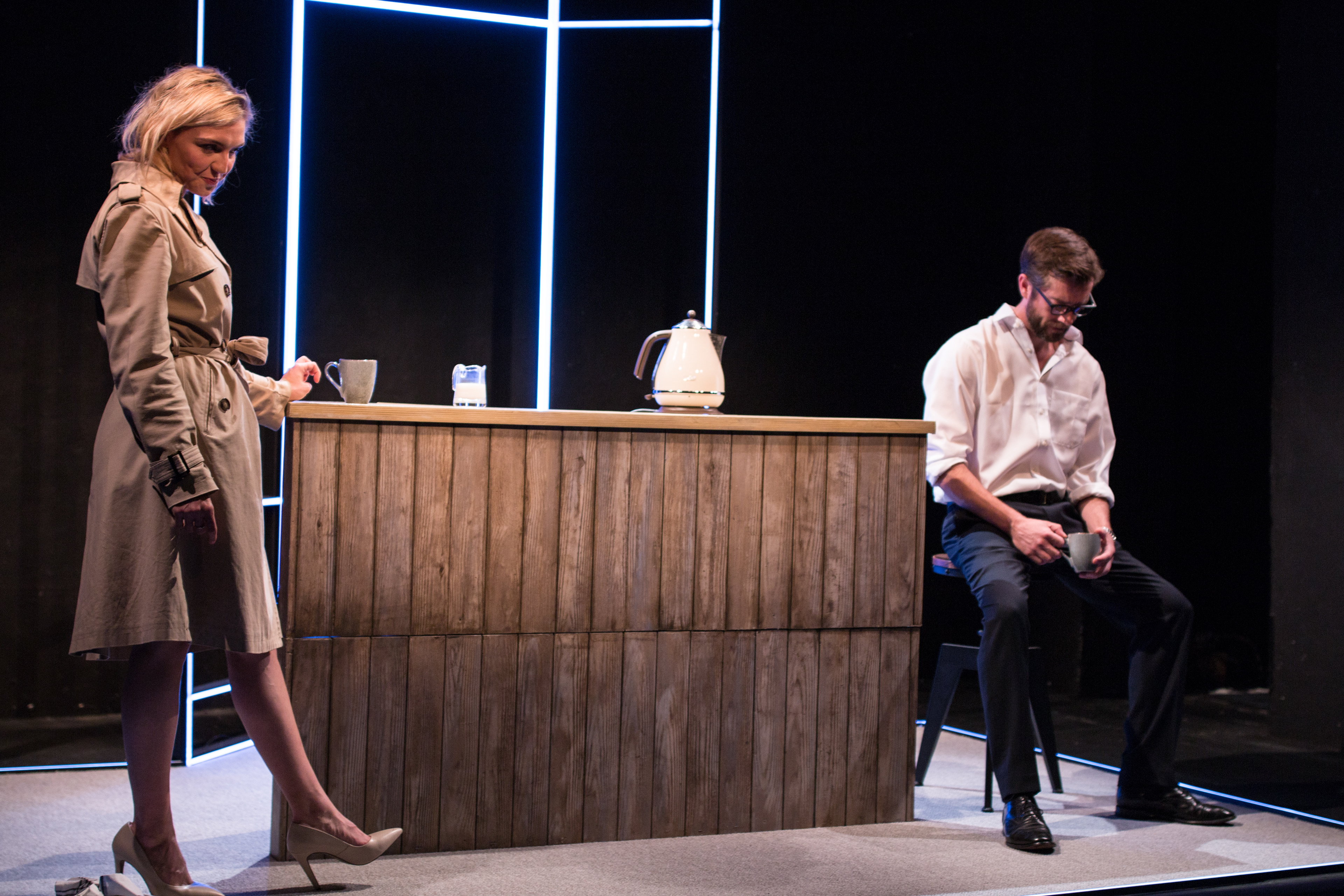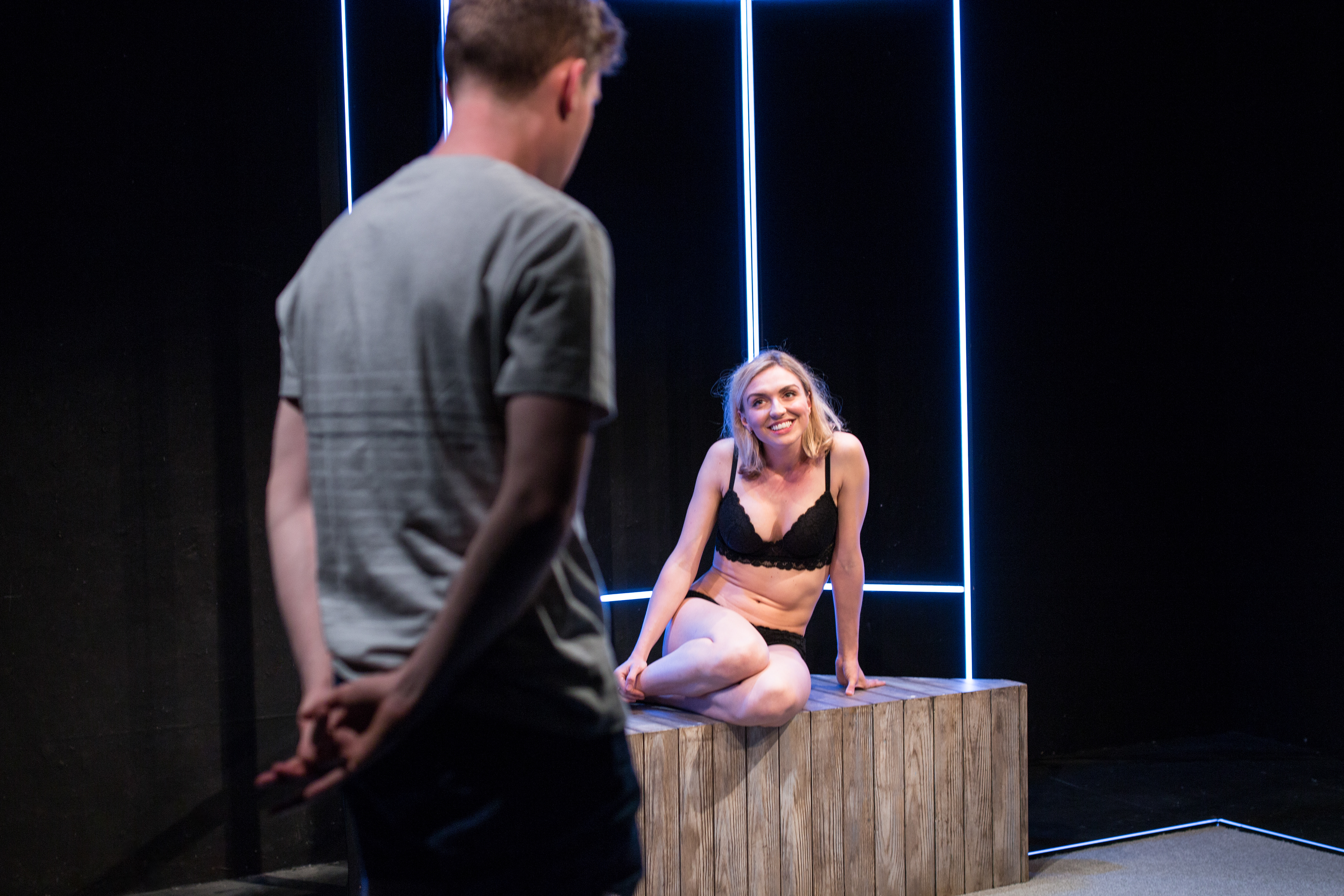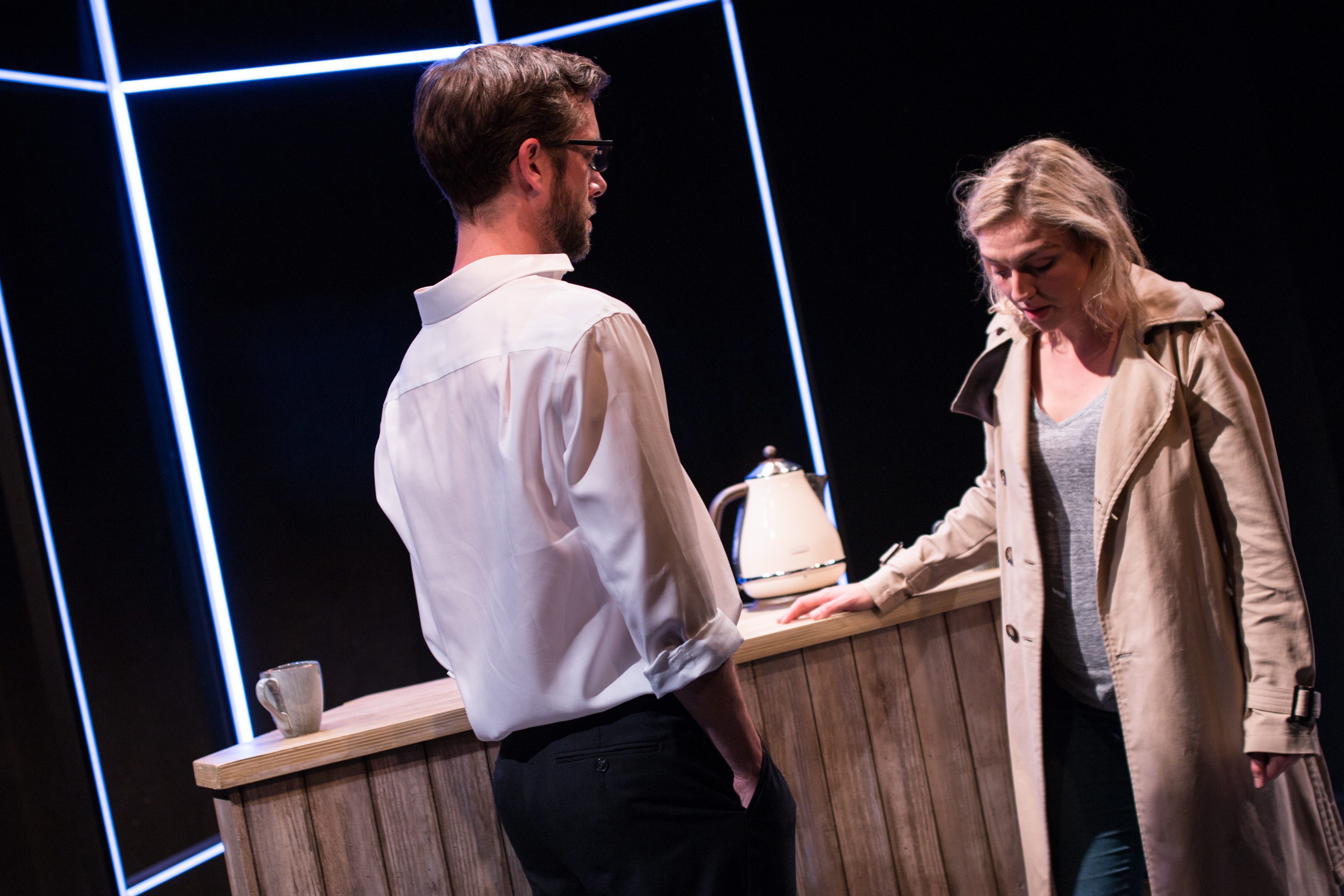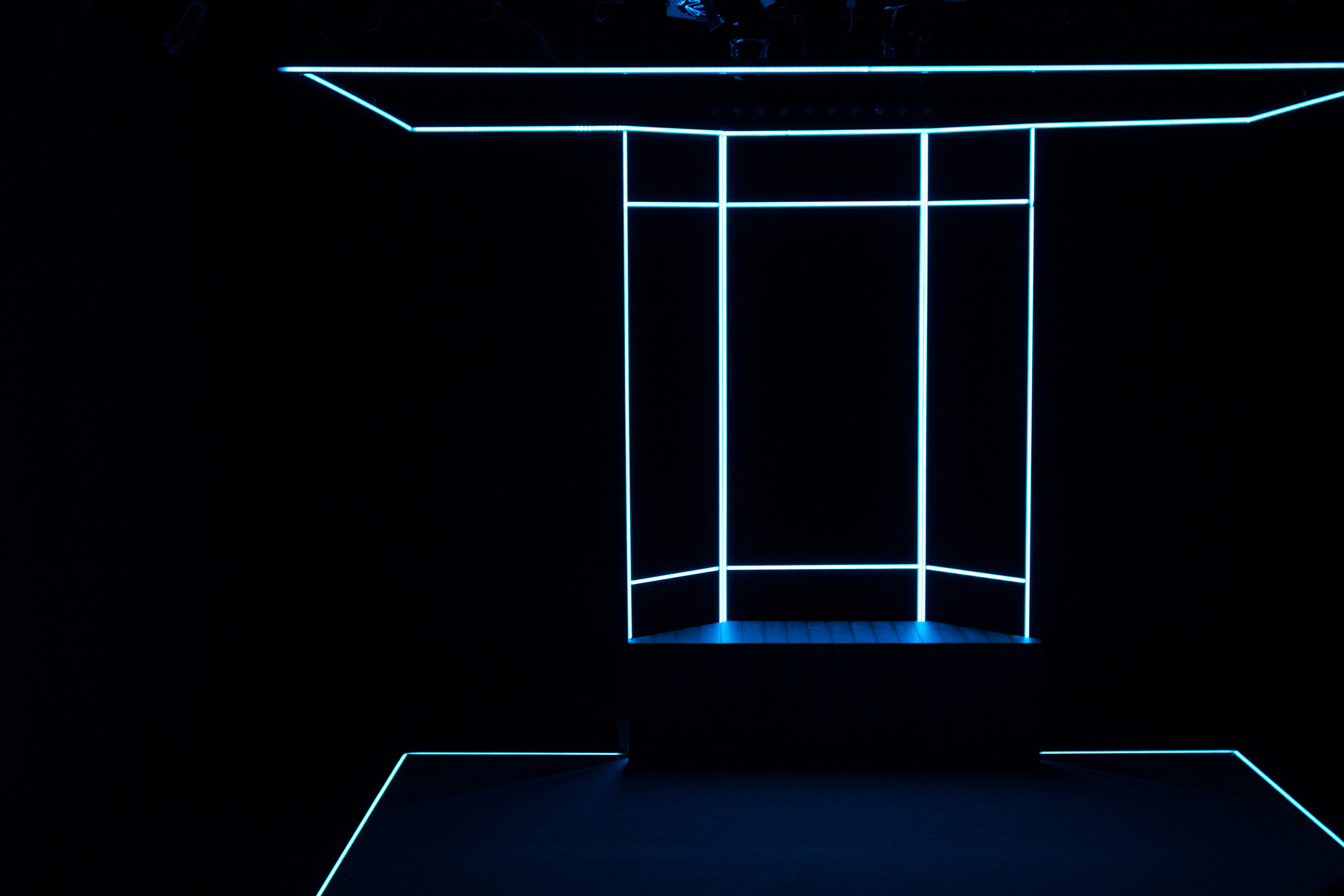 Director - Jessica Edwards
Designer - Amelia Jane Hankin
Lighting Designer - Dan Saggars
Sound Designer - Owen Crouch
Photos by Claudia Marinaro
'...the cast are supported by strong direction and effective design...
Dramatic lighting effects punctuate the play from beginning to end
and Dan Saggars has designed the lighting to be in sympathy with the action.
'
'Dan Saggars' use of neon lights
gives the show a dynamic and modern touch
, and ingeniously alludes to unshown acts.
'
'The set, designed by Amelia Jane Hankin and lighting design by Dan Saggars
fuse together seamlessly
. LED strips line the set and make for
visually exciting transitions
and very cleverly add extra detail to the very open set. 
This is a great collaboration between both designers.
With little space to hang fixtures Dan Saggars has managed to create a
flawless design
for this show, pinpointing actors in the scene changes using birdies worked incredibly well for this production.
'