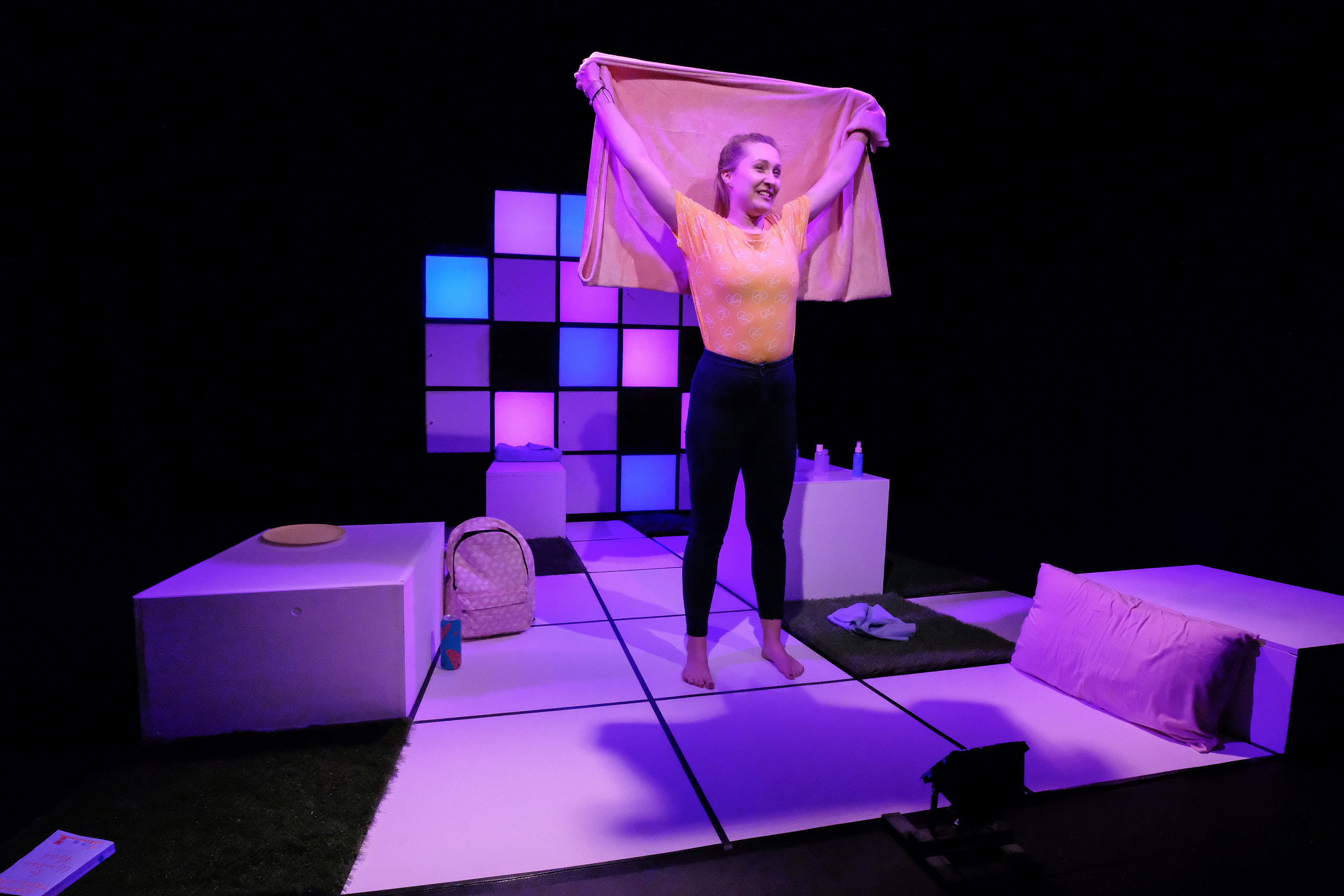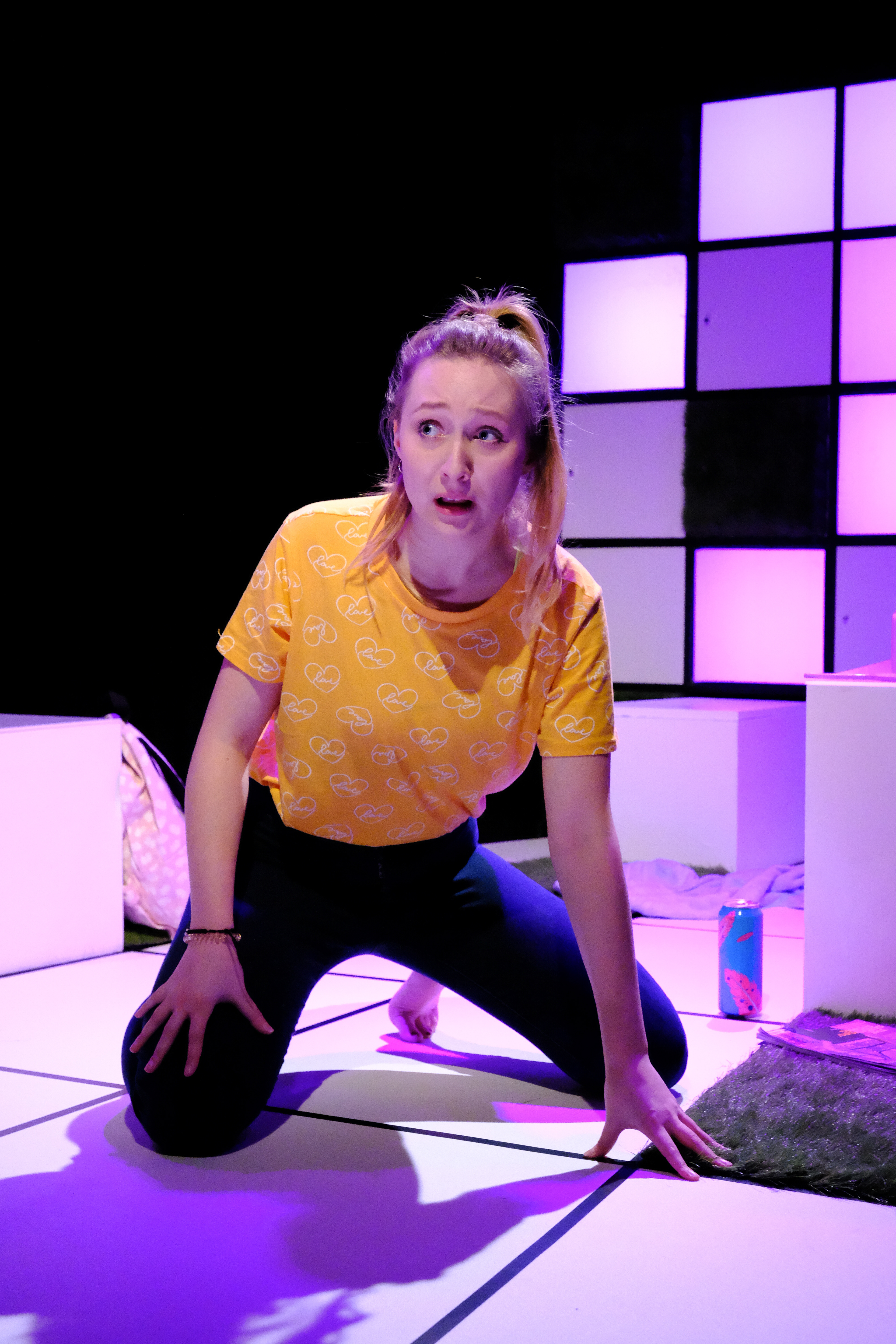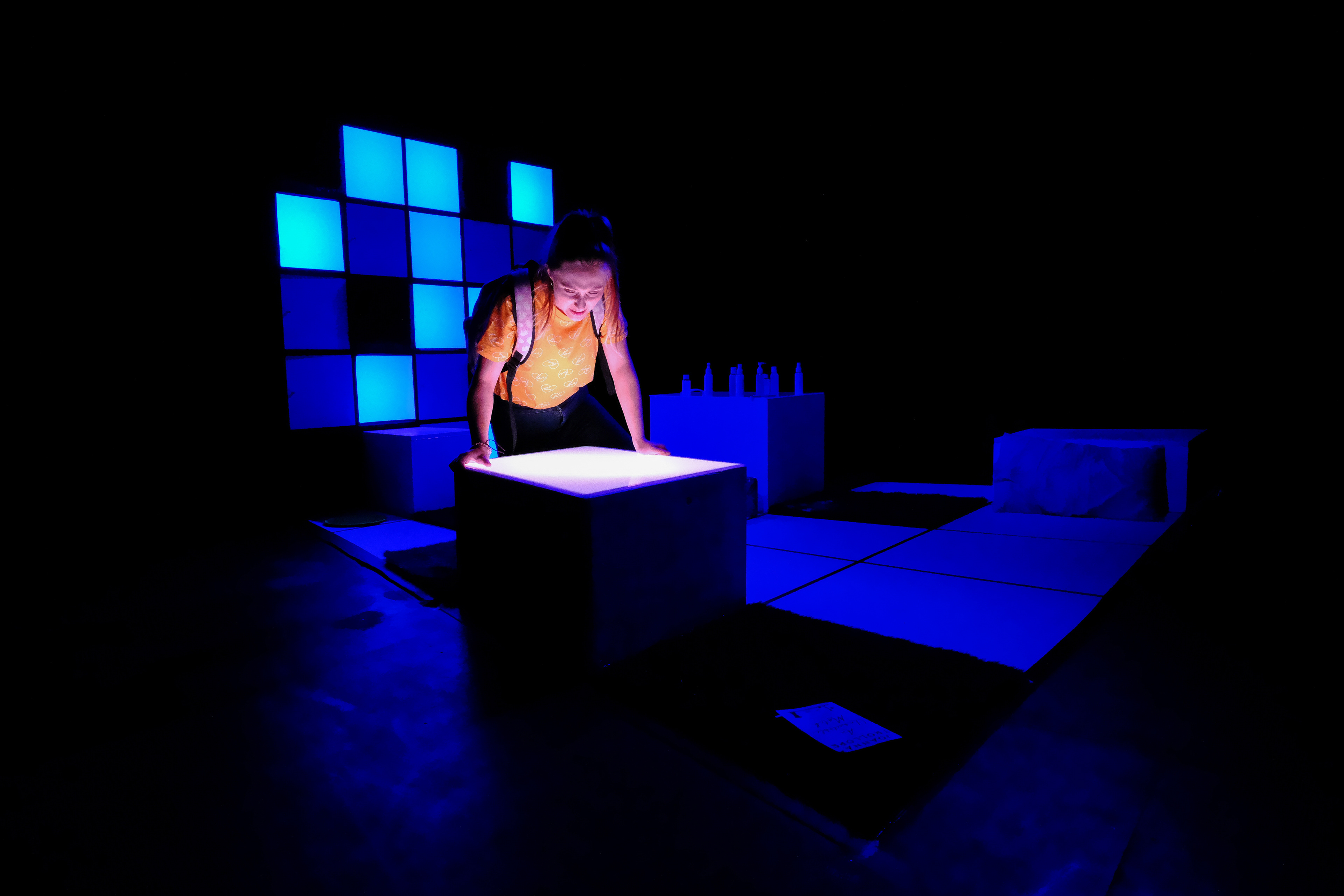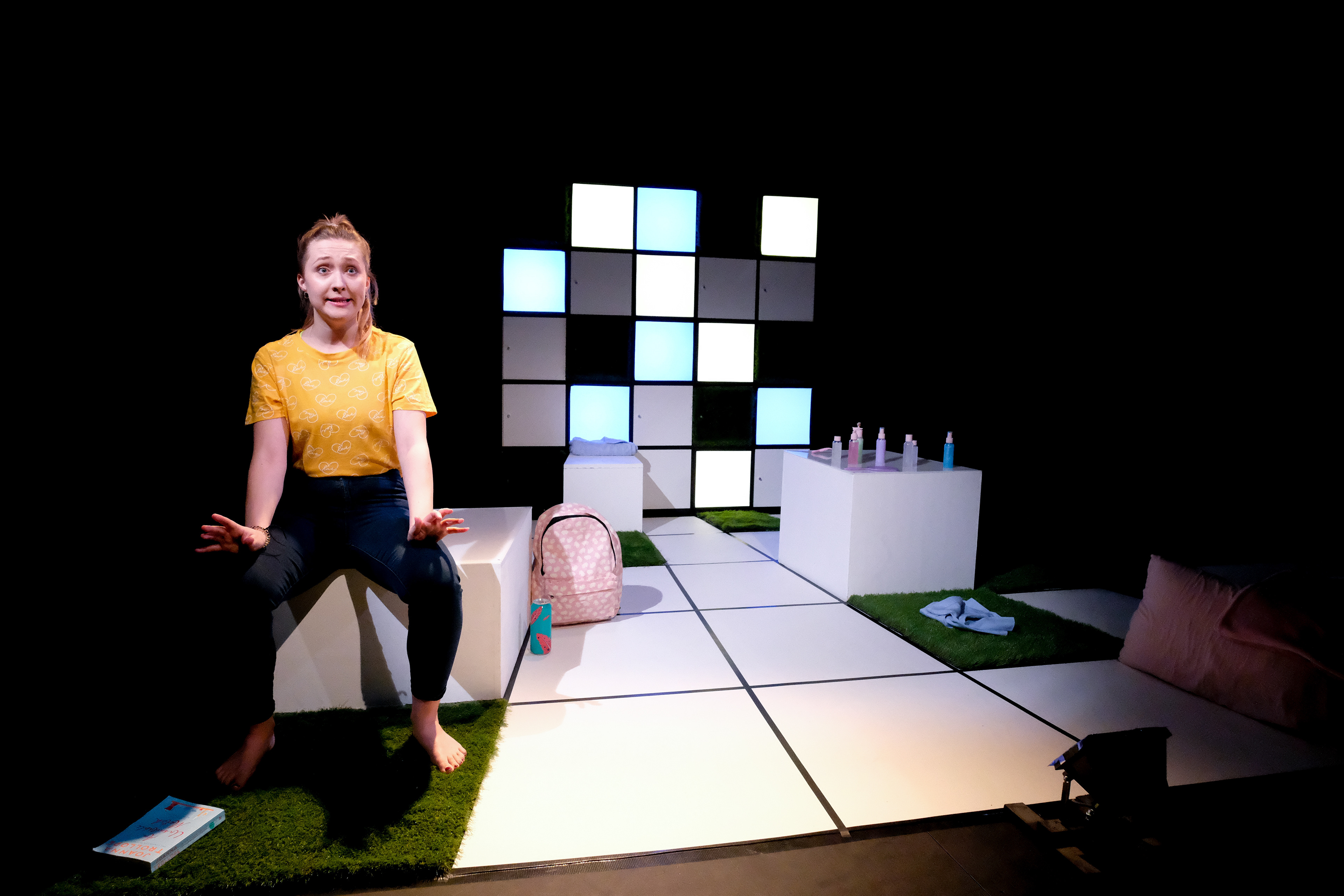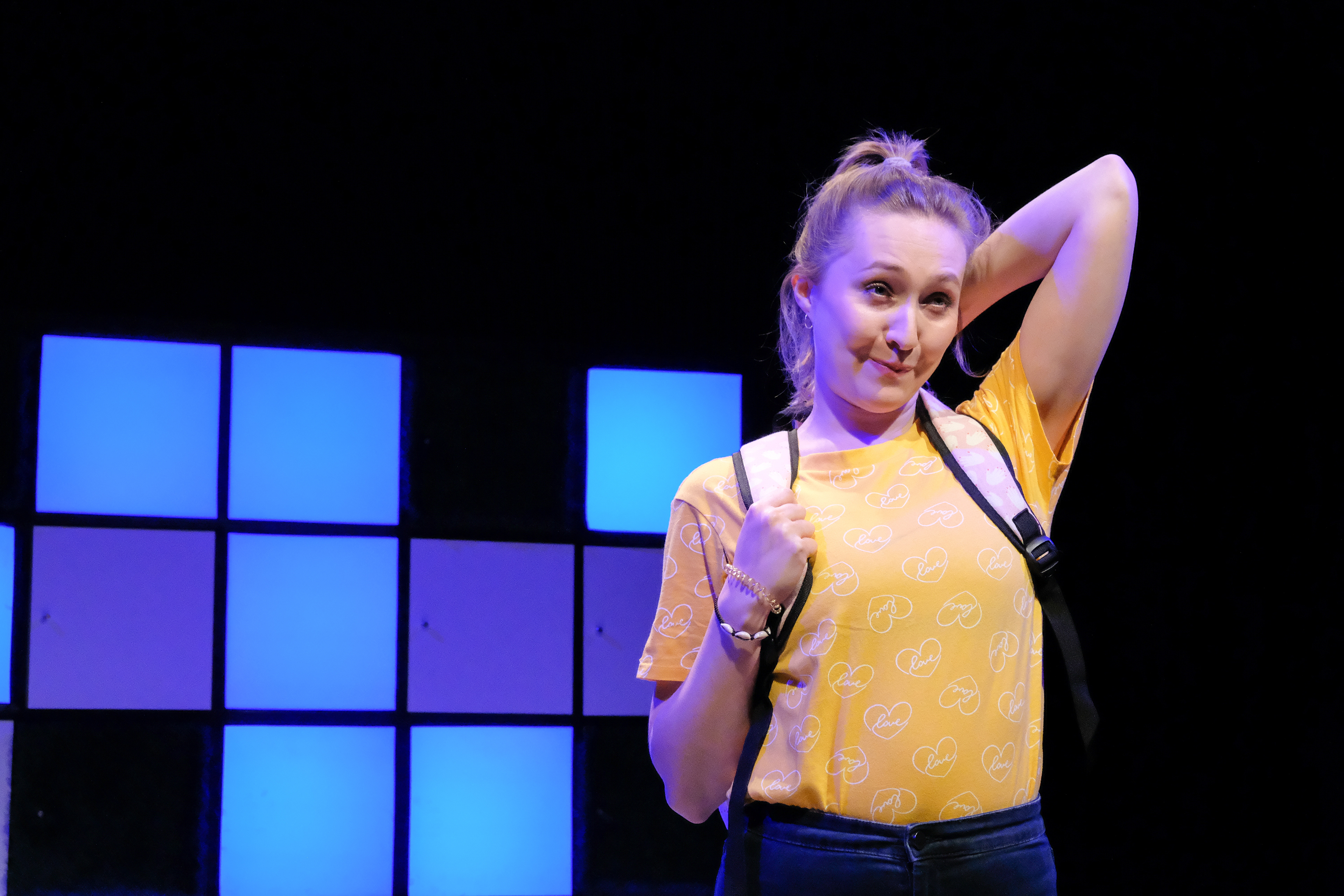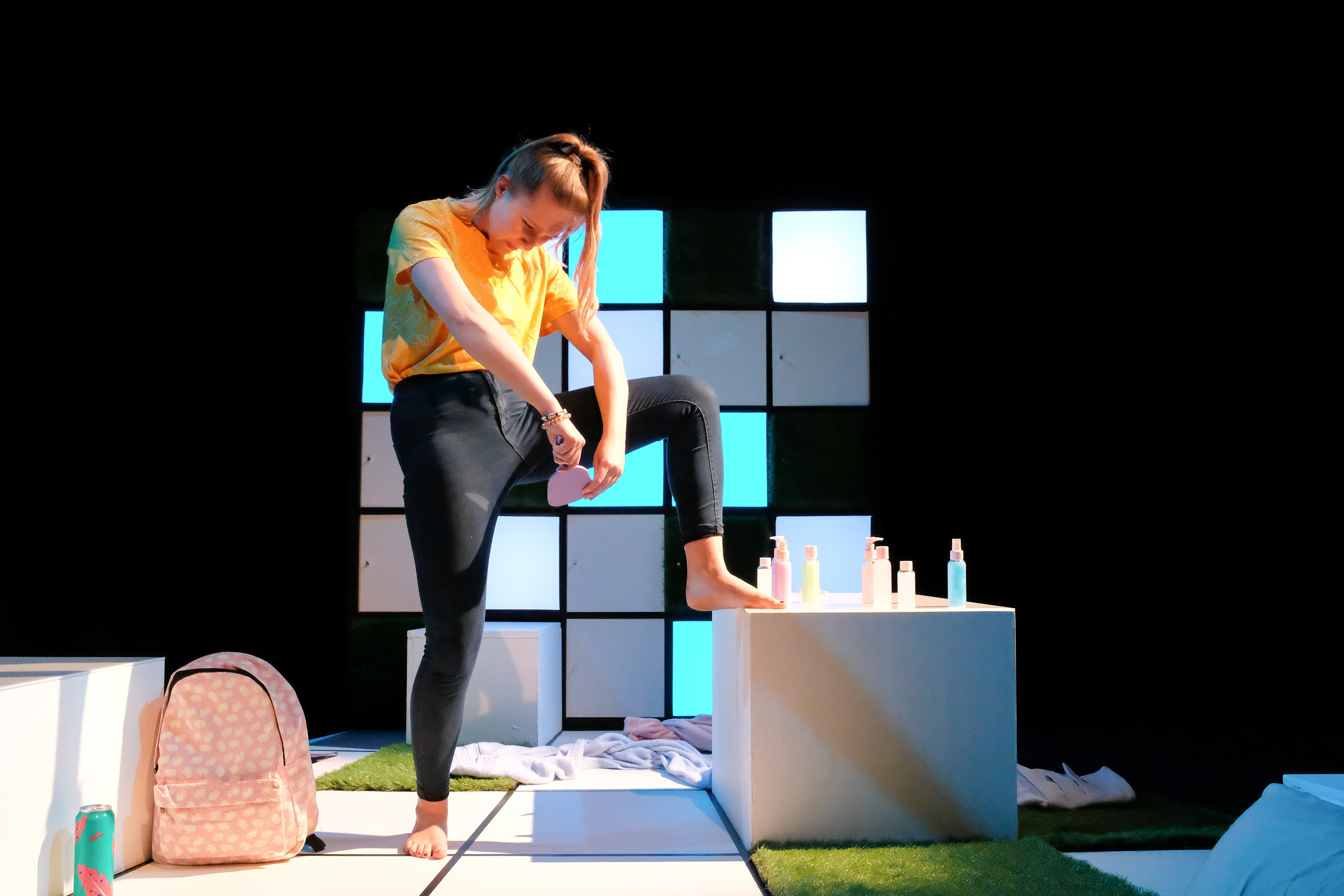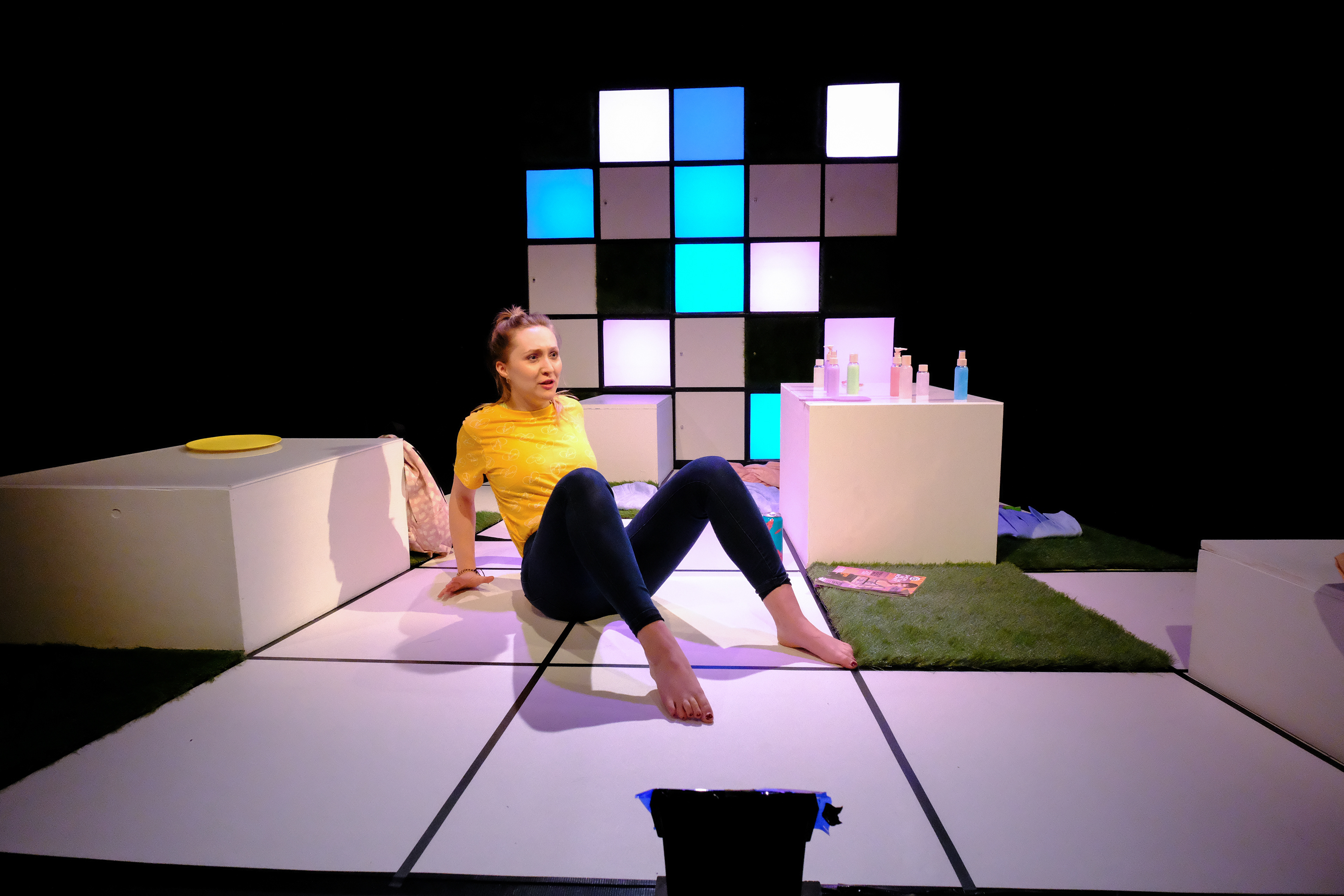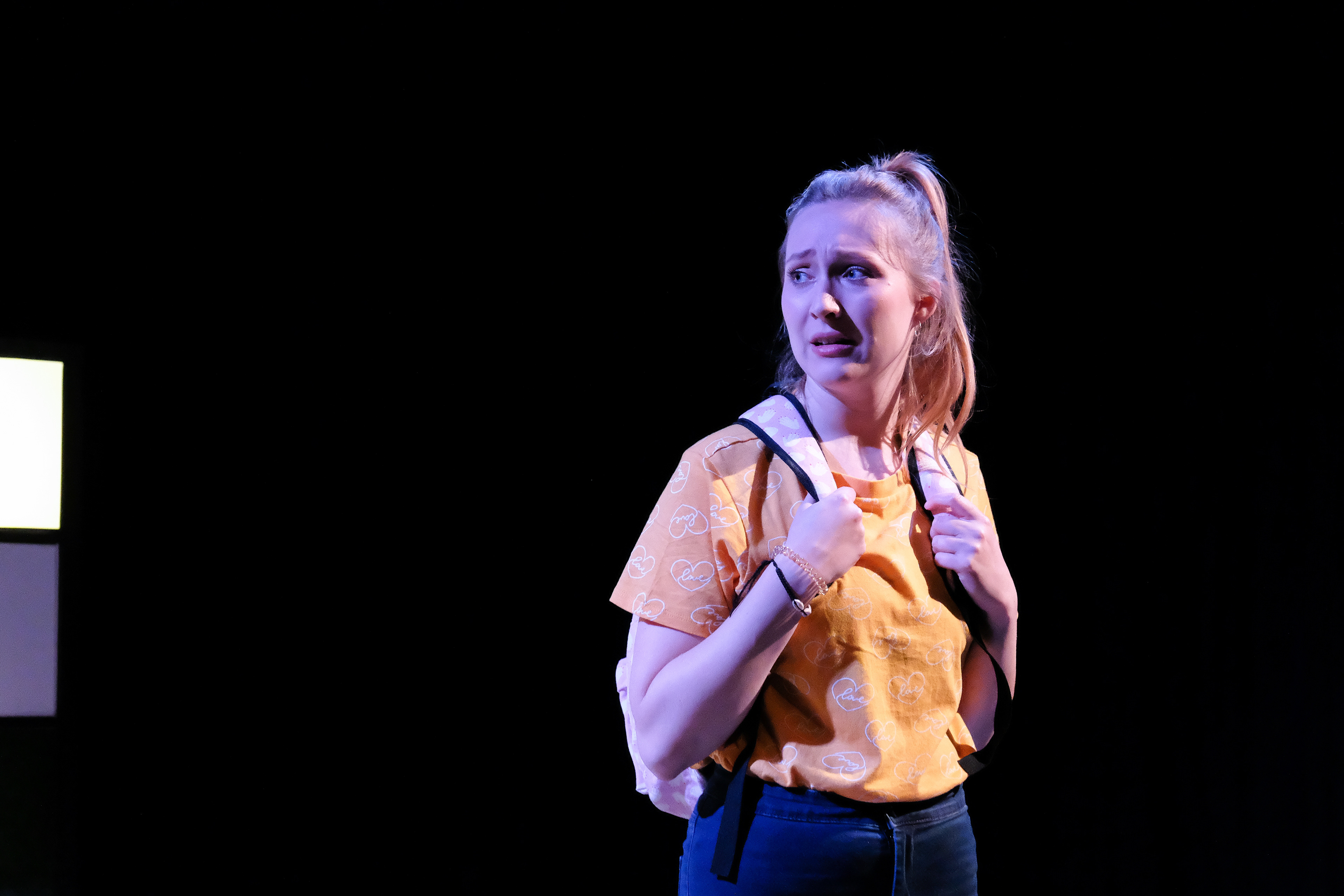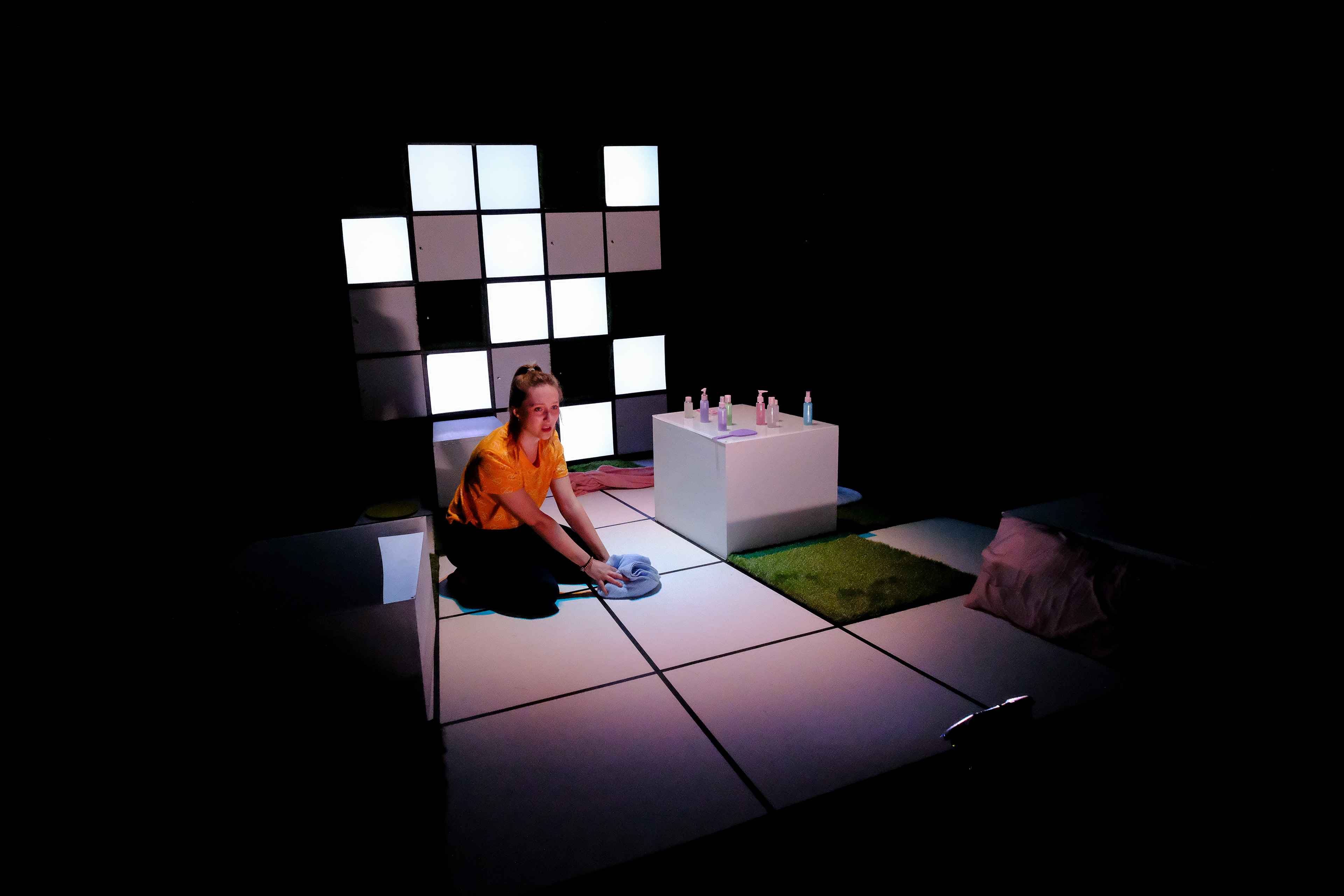 Director - Hannah DeVille
Designer - Verity Johnson
Lighting Designer - Dan Saggars
Sound Designer - Anna Clock
Offie Finalist - Production for Young People Aged 13+
​​​​​​​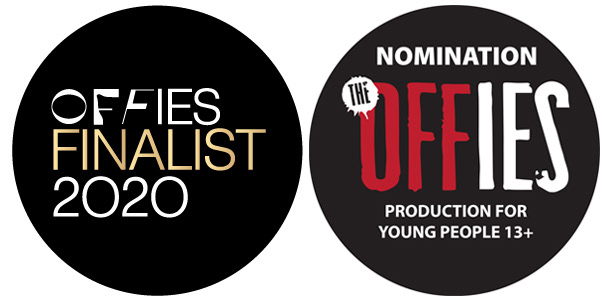 'Director Hannah DeVille, with the aid of Dan Saggars' lighting...does a good job of
suggesting the pervasive influence of social media
...And when Alice's private life is made agonisingly public, a large block in her bedroom suddenly lights up.
It's blindingly bright and, as Alice looks down, it threatens to swallow her whole
.'
'A wall of lightboxes flashes along with Dan Saggars' striking lighting design,
neatly pairing distinct palettes with each of Alice's conflicting moods
. An interminable maths glass passes under a pale grey glow. Peachy warmth suffuses moments of peace, while
a period of shock fills the space with a luminous monochrome fog
.'
'Director Hannah DeVille uses...Dan Saggars lighting...brilliantly to build a
superb sense of place and mood
...echoed by a wall of
lockers that are lit beautifully
, from a dreamy, soporific green at the pond, to a dull grey light in maths lessons. 
'